How Role of Academia in Supporting the Protection of Refugee and Asylum Seeker Rights in Indonesia, a Representative from UNHCR Jakarta Delivered a Public Lecture at the Department of International Relations
Padang, October 19, 2023 - The Department of International Relations at the Faculty of Social and Political Sciences, Andalas University, held a public lecture titled "The Role of Academia in Supporting the Protection of Refugees and Asylum Seekers in Indonesia" on Wednesday, October 18, 2023 at F Building Seminary. This insightful event was conducted in collaboration with UNHCR Jakarta.
The public lecture aimed to shed light on the critical issue of protecting refugees and asylum seekers in Indonesia, a topic of paramount importance in the current global context. The event featured a prominent speaker, Muhammad Rafki Syukri, S.Psi, M.Bus, who is an esteemed expert in the field of international relations and refugee protection.
Mr. Syukri delivered a thought-provoking lecture, emphasizing the vital role that academics and scholars play in addressing the complex challenges faced by refugees and asylum seekers. He stressed the importance of fostering an academic environment that encourages research, advocacy, and policy development to support the protection and well-being of these vulnerable populations.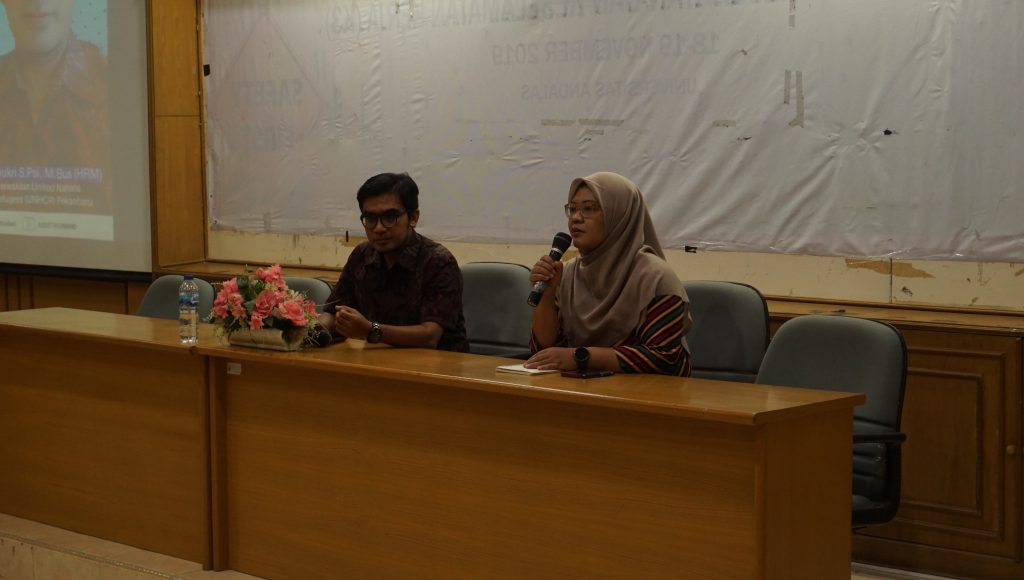 The lecture also provided a platform for an open and engaging discussion between Mr. Syukri and the audience, which consisted of students, faculty members, and community members interested in the subject. Participants had the opportunity to pose questions and engage in meaningful dialogue with the expert, creating a space for the exchange of ideas and insights.
The collaboration with UNHCR Jakarta added a practical dimension to the discussion, allowing attendees to gain a better understanding of the real-world efforts in place to assist refugees and asylum seekers in Indonesia. The event was a significant step toward building awareness and fostering support for the cause among the academic community and the broader public.
The public lecture on "The Role of Academia in Supporting the Protection of Refugees and Asylum Seekers in Indonesia" at Andalas University was a testament to the commitment of the academic institution and UNHCR Jakarta to addressing the pressing issue of refugee and asylum seeker protection. It underlines the crucial role of academics in advancing the cause of humanitarianism and human rights in the nation.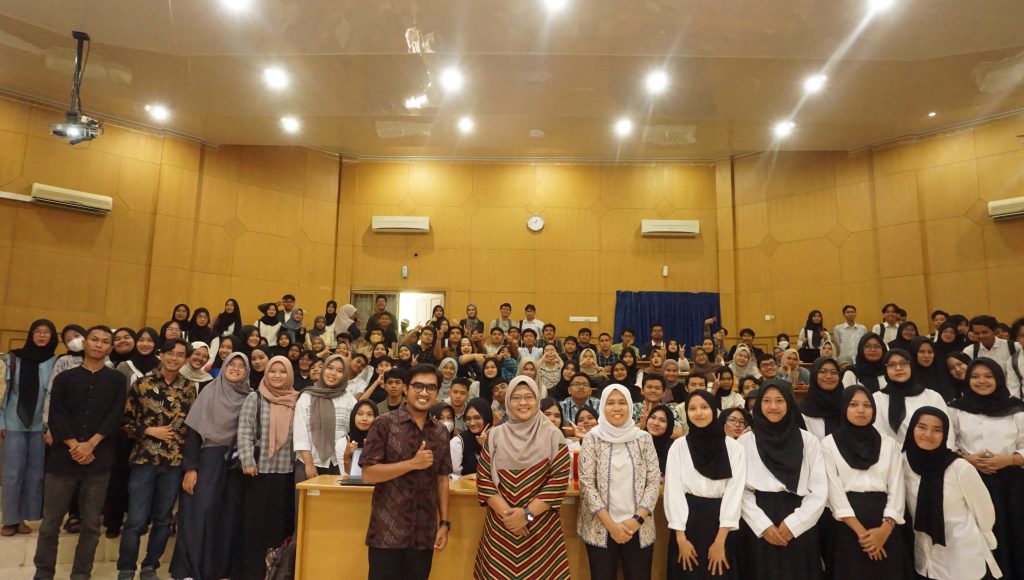 The event's success marked a significant milestone in the ongoing efforts to raise awareness and promote action in support of refugees and asylum seekers in Indonesia. The Andalas University Department of International Relations and UNHCR Jakarta are determined to continue their collaboration in furthering the cause of refugee protection and ensuring a brighter future for those who seek asylum in Indonesia.